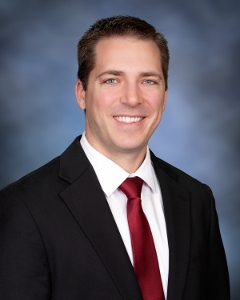 Mr. Prince has experience representing clients in patent prosecution matters in a wide array of technological fields.  Mr. Prince has obtained patents for clients in the mechanical, software, automotive,  system control, and gaming arts.  He has represented some of the largest multi-national corporations and also independent inventors before the U.S. Patent and Trademark Office, including arguing patent appeals before the Patent Trial and Appeals Board.
Prior to working at Weide & Miller, Mr. Prince worked as an associate at one of the highest ranked patent law firms in the nation according to Intellectual Property Today in Alexandria, Virginia.  While there, Mr. Prince gained valuable experience in all aspects of patent law including patent prosecution and providing clients with validity, infringement, and freedom to operate opinions.
Mr. Prince graduated from The George Washington University Law School in May 2012.  While there, Mr. Prince received the American Bar Association/Bureau of National Affairs Award for Excellence in Intellectual Property as being among the top students studying Intellectual Property Law.  He also received the Rothwell, Figg, Ernst, & Manbeck Award as a member of the Giles S. Rich Memorial Moot Court Competition First Place Team, and was a Giles S. Rich Moot Court Competition regional Semi-finalist.
Practice Areas
All Phases of Patent Procurement and Counseling
Litigation Support and Technology Counseling, Validity, Infringement Analysis and Opinions
Education
The George Washington University Law School, Juris Doctor
Brigham Young University Bachelor of Science, Cum Laude, in Mechanical Engineering, Minor in Mathematics
Bar and Court Admissions
Virginia State Bar
United States Patent and Trademark Office